ArcGIS Basics
ArcGIS Desktop provide 3 main applications: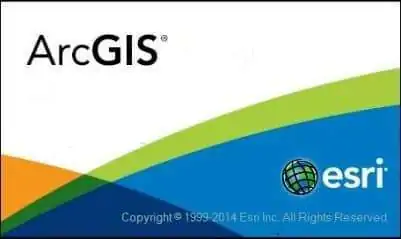 Download ArcGIS Software
The ArcGIS Released Version: 10.8 (February 2020). Download now and use for mapping and analysis.
Learn ArcGIS Desktop
ArcGIS Main Menu
File
Edit
View
Bookmarks
Insert
Selection
Geoprocessing
Customize
Windows
Help
File
On the File manu, Open, Save, Share, Add data, Basemap, Export, and Print your project. Also you sign into ArcGIS Online.
Edit
On the Edit manu, editing your current project. Edit fearures are; Undo, Redo, Cut, Copy, Paste, Delete, etc.
View
On the View tab, you can select Data view or Map view. Create and manage Graphs and Reports, Show/Hide Scroll and Status bar.
Some other features available in this section, like Data frame properties, Pause/Resume Drawing and Labeling
Bookmarks
Create and Manage Bookmarks your project file.
Insert
The Insert manu basically use for Map Layout, like Title, Legend, North line, Scale, etc.
Selection
The Selection manu helps you to select your project map/data Attributes, Locations, Graphics, and more.
Geoprocessing
The Geoprocessing manu provides Spatial Analysis tools, like Buffer, Clip, Intersect, Union, Marge, Dissolve.
Also in this section you can access, ArcToolbox, Environments settings, Result, ModelBuilder, and Python.
Customize
The Customize manu is the most importent part on Arc-GIS. In this section you can add/remove Toolbars, Extensions and manage ArcMap options.
Windows
The Windows manu also one of the most importent part on Arc-GIS. Windows offers to Overview, Magnifier, Viewer features.
Add Table of Content, Catelog and Search, and also provide Image Analysis option.
Help
Help manu helps you to Arc-GIS Desktop help, Web help documentation, and more details about Arc-GIS.
ArcGIS Toolbars
3D Analyst
Advanced Editing
Animation
ArcScan
COGO
Context Menus
Data Driven Pages
Data Frame Tools
Distributed Geodatabase
Draw
Edit Vertices
Editor
Effects
Feature Cache
Feature Construction
Geocoding
Geodatabase History
Geometric Network Editing
Georefercing
Geostatistical Analyst
GPS
Graphics
Image Classification
Labeling
LAS Dataset
Layout
Main Main
Network Analyst
Parcel Editor
Publisher
Raster Painting
Representation
Route Editing
Schematic
Schematic Editor
Schematic Network Analyst
Snapping
Spatial Adjustment
Spatial Analyst
Standard
Tablet
TIN Editing
Tools
Topology
Tracking Analyst
Transform Parcels
Utility Network Analyst
Versioning
ArcToolbox & Tools
3D Analyst Tools
Analysis Tools
Cartography Tools
Conversion Tools
Data Interoperability Tools
Data Management Tools
Editing Tools
Geocoding Tools
Geostatistical Tools
Linear Referencing Tools
Multidimention Tools
Network Analyst Tools
Parcel Fabric Tools
Schematic Tools
Server Tools
Spatial Analyst Tools
Spatial Statistics Tools
Tracking Analyst Tools
ArcGIS Extensions
3D Analyst
ArcScan
Geostatistical Analyst
Network Analyst
Publisher
Schematic
Spatial Analyst
Tracking Analyst
How to Use ArcGIS Desktop
Two main impotent Toolbar used: Standard and Tools toolbar.
The Standard Toolbar is managed to full of work in ArcGIS.

The Tools toolbar is is one of the primary ways that you interact with geographic information displayed in the data frame.

You are already install ArcGIS software, 4 Applications Automatically installed in your system, that is:
ArcMap
ArcCatalog
ArcGlobe
ArcScene
This 4 Applications work together to provide a full spectrum of GIS capabilities.
ArcMap
ArcMap is a primary source of ArcGIS Desktop applications for GIS professionals.
ArcCatalog
ArcGlobe
ArcScene