ArcMap
What is ArcMap?
ArcMap is a primary desktop applications for GIS professional. It is a central application used in ArcGIS Desktop, from Esri.
A Quick Tour of Arc-Map
ArcMap Tutorial for Beginners
Open ArcMap Application and Connect Folder
1. Open ArcMap application, a new untitled map open > Click Catalog tool from the Standard toolbar. Now see the Catalog window opens on the right side.

2. Navigate to the Folder Connections node > Right-click and choose Connect. To Folder > choose your Folder and OK .
Once you have established a folder connection, you can use the Catalog window to navigate folder, show your data or map.
3. Add data to ArcMap by dragging datasets into the data frame (Right-click an item and select Item Description to view and edit its metadata).
Georeferencing in ArcMap
Perform Ground to Image Georeferencing
Perform Image to Image Georeferencing
Shapefile
Shapefiles are simple, non-topological vector format for storing the Geometric location and attribute information of geographic features.
A Shapefile is one of the spatial data formats that you can work with and edit in ArcGIS. Geographic features in a Shapefile can be represented by points, lines, or polygons.
Create Shapefiles (Vector file) in ArcMap
Digitization (Raster 2 Vector Conversion)
The Digitization is the process of converting information into a digital forms.
Layout
Layout is a decoration, and its final step for mapping.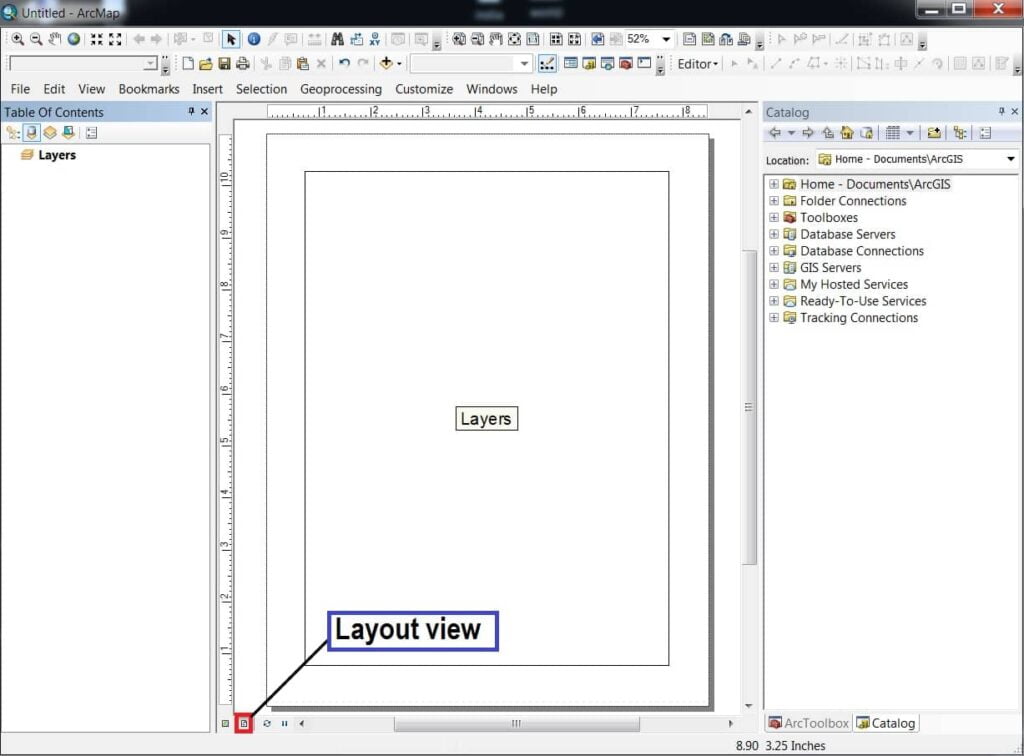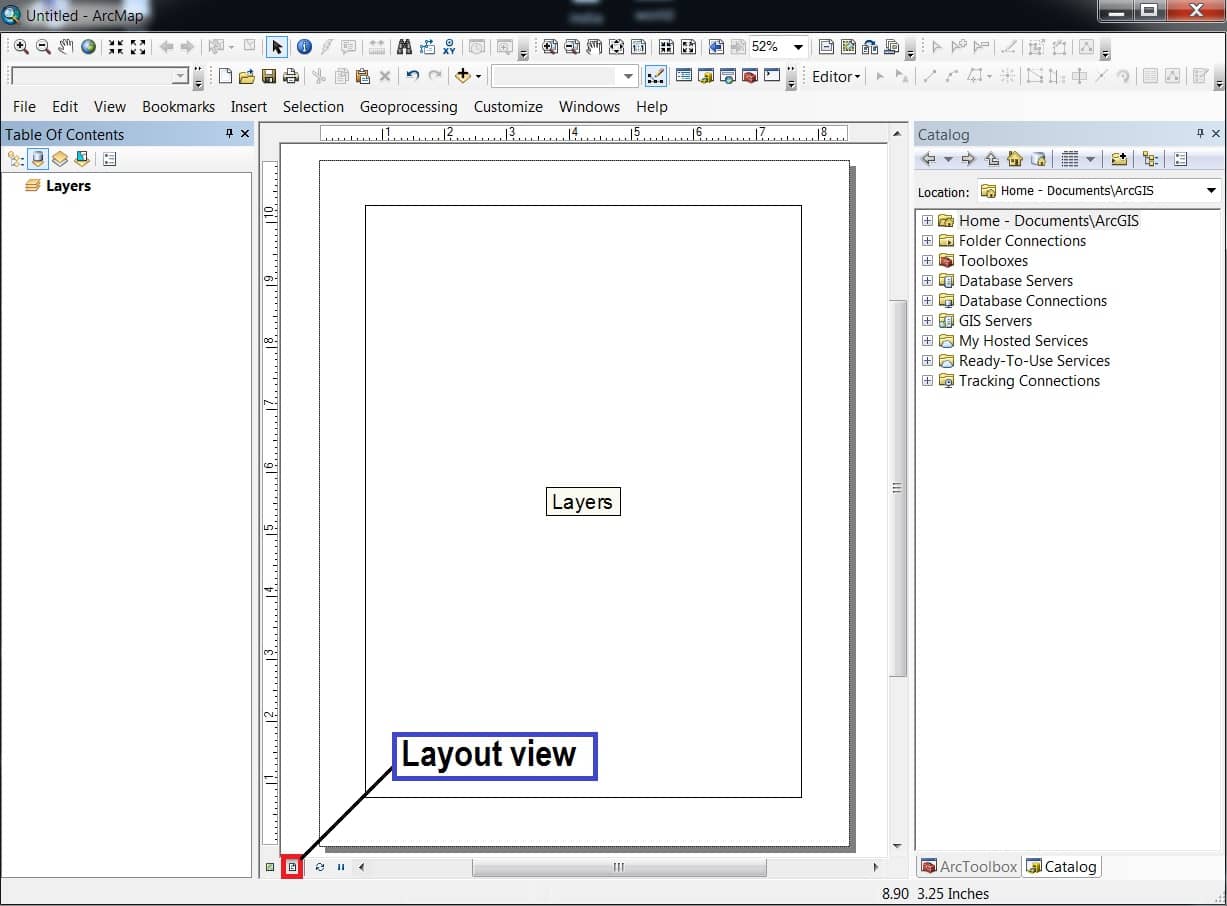 A page layout is a collection of map elements organized on a virtual page designed and map printing. Common map elements include one or more data frames, a scale bar, north arrow, map title, and a legend. For geographic reference, you can add grids or graticules.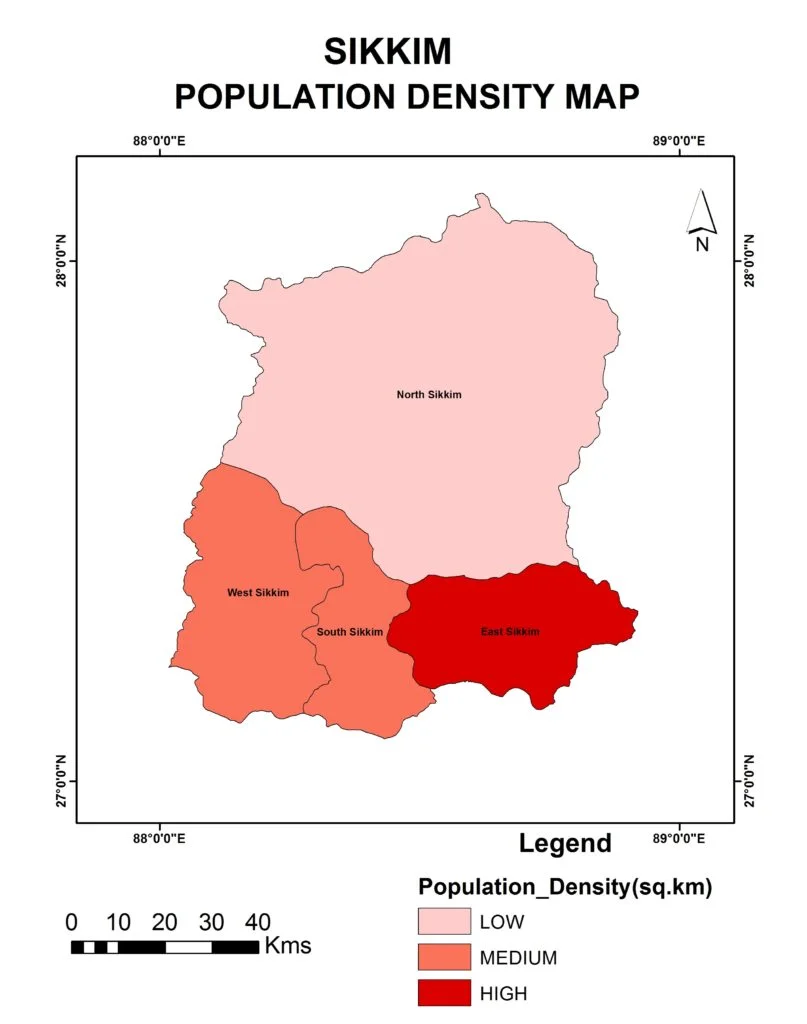 ArcMap Online
In the ArcGIS application, and go to the Standard Toolbar. Select Add Data Button, and choose Add Data From ArcGIS Online.

Now appear ArcGIS Online Window, search data in Search box.
For ex.- search 'USA Agricultural Data', and show the all Agriculture related Data. Now you can choose your required data, and click (2)Add button. You can also show the full details of data, just click (1) Details button.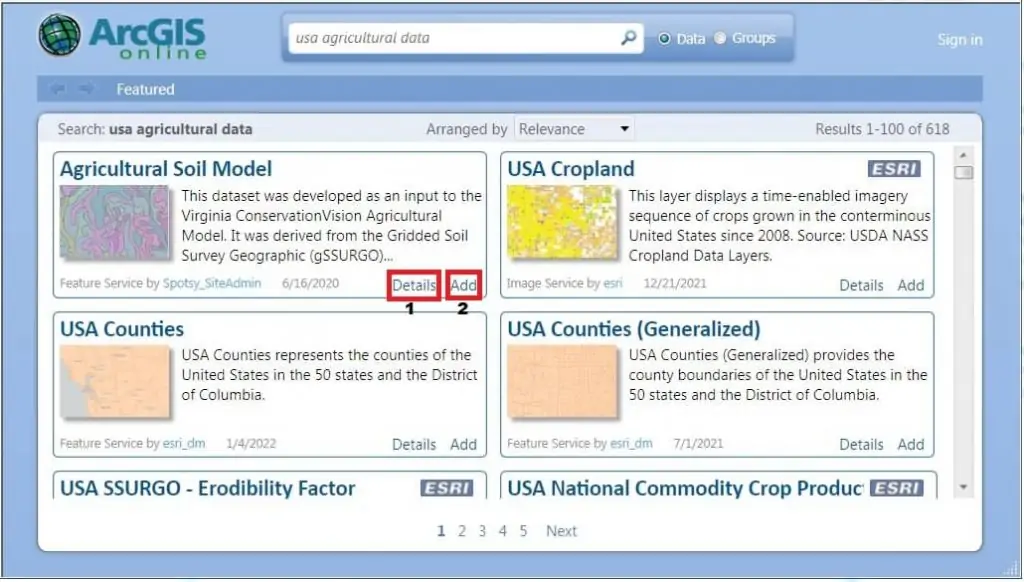 In some cases you can't use to online Data, especially ESRI marking Data. First Sign in, then add this type of data.