ArcGIS Pro
ArcGIS Pro is a powerful, single desktop GIS application, and ESRI's Geospatial Cloud. The ArcGIS Pro supports data visualization, advanced analysis and authoritative data maintenance in both 2D and 3D.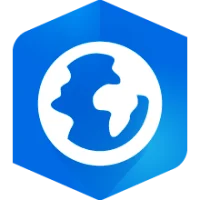 ArcGIS Pro Feature
Cartography and Visualization
Integrate data from multiple sources
Visualize your data
Edit and analyze your data
Share your work with the world
ArcGIS Pro Extensions
Download ArcGIS Pro
ArcGIS Pro is the latest professional desktop GIS application. Download ArcGIS Pro from My Esri. First Log in with your Esri account.
If you are already logged in, go to My Esri Dashboard, click My Organizations tab.
ArcGIS Pro Online
You can also use ArcGIS Pro online.
Sign in to your ArcGIS Online organization.
Click My settings, On the My settings page, click the Licenses tab.
Next, click Download.
Learn ArcGIS Pro
ArcGIS Pro allows to store multiple items, such as maps, layouts, tables, and charts, in a single project and work with them as needed.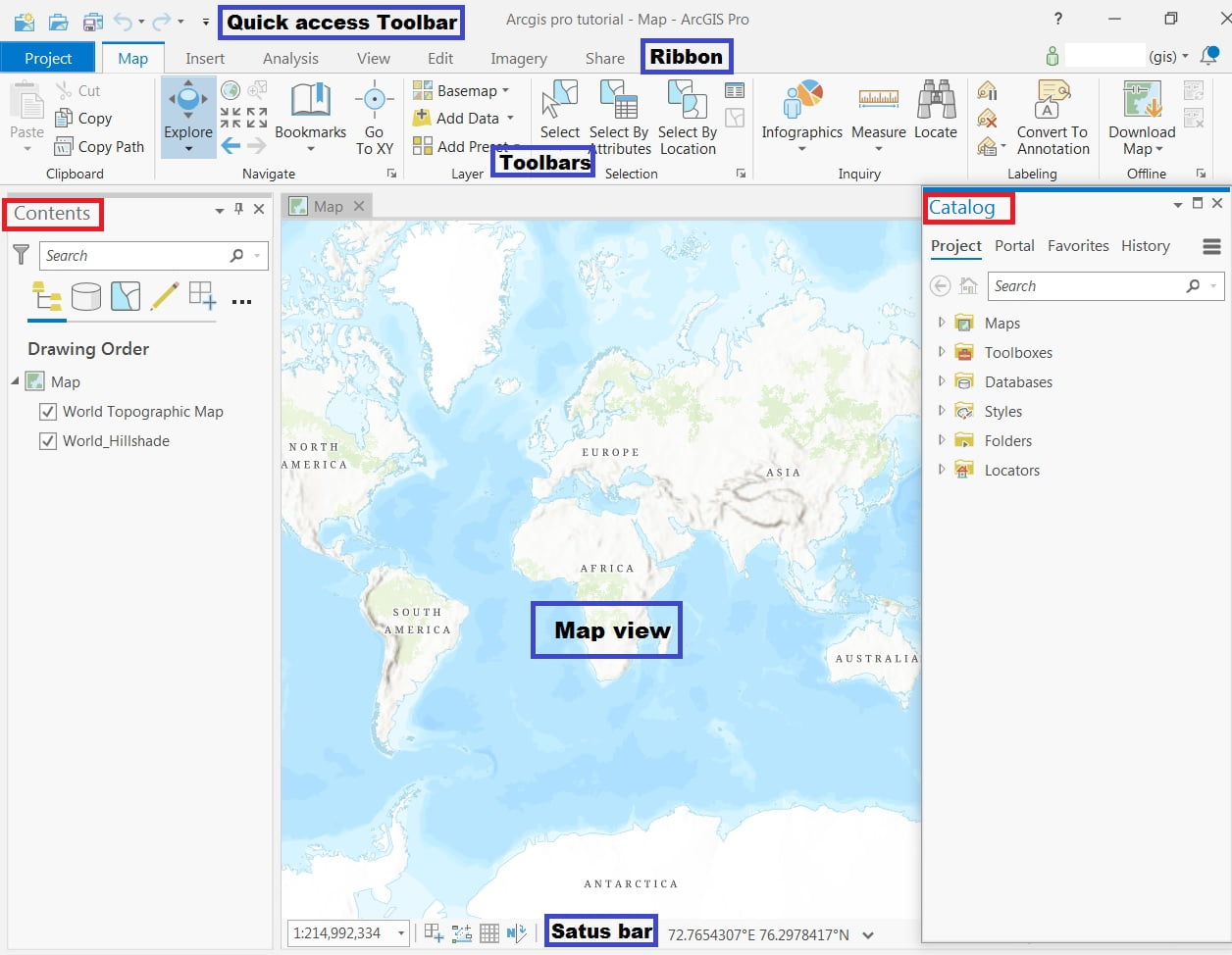 Ribbon
ArcGIS Pro uses a horizontal Ribbon at the top of the application window to display and organize functionality into a series of tabs.
Quick Access Toolbar
The Quick Access Toolbar, located above the ribbon, has commonly used for commands.
Toolbar
This are different Tools and Toolbars, available in ArcGIS Pro, including:
The Standard Toolbar has a wide range of commands, like Open and Save map document, Cut, Copy, and Paste, Undo, Redo, Add Data, Editor, etc.
The Tools Toolbar provides interactive tools to Zoom In, Zoom Out, Pan, zoom to Full Extent, Select features, Clear Selection, Identify, Measure, and Find.
Map View
Map Views are windows for working with maps, scenes, tables, layouts, charts, reports, and other presentations of data.
Status bar
Status bar represents the statements of your data or map.
ArcGIS Pro Tutorial
Use ArcGIS Pro, and Explore, Visualize, and Analyze Data; create 2D Maps and 3D Scenes.
Create a project In ArcGIS Pro
ArcGIS Pro Cost
ArcGIS Pro can be licensed by purchasing a GIS Professional User Type.
For Business use Contact Esri Headquarters.
For Individuals use:
ArcGIS for Personal Use
GIS software, data, and training for personal use
Great for graduates and GIS professionals
ArcGIS for Student Use
GIS software, data, and training for students
Great for students in all areas of study