Triangulated Irregular Network (TIN)- ArcGIS
Triangulated irregular network (TIN) represent surface morphology. TINs are a form of vector-based digital Geographic data and are constructed by triangulating a set of points (vertices). The vertices are connected with a series of edges to form a network of triangles. In this Tutorial Learn how to create TIN in ArcScene.
Create Triangulated irregular network (TIN)
 In this Tutorial show two types of creating TIN
Contour to TIN
Raster to TIN
1. Add contour data in the Catalog window. Now open Arc Toolbox, expand 3D Analyst Tools > Data Management > TIN> select Create TIN and double click it.
2. Create TIN window is appears, Browse output TIN, next select Input Feature Class(contour) then click OK.
3. Your TIN map is created, open to Arc Scene 3D view to better understanding the Surface.
4. Open Arc Scene, add TIN. Right-click scene layer, click scene properties. scene properties window appears, in General, Vertical Exaggeration, click Calculate From Extent. Now proper 3D surface view.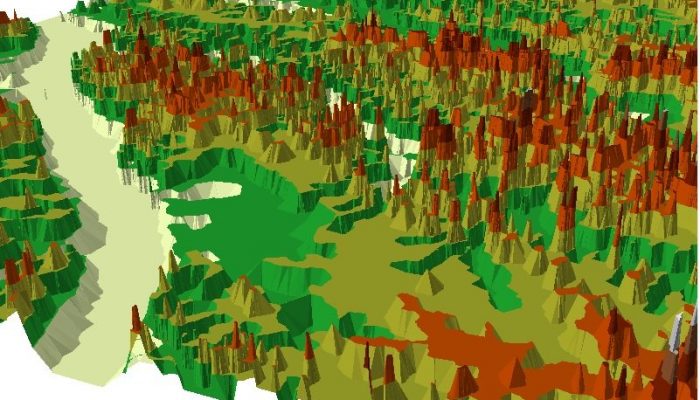 Add boundary in ArcScene, Right click> properties, select Base Height, and choose Floating on a custom surface(Elevation from surfaces) then click Apply.
Next, you'll select Extrusion and click the checkBox in Extrude features in the layer. Extrusion turns points into vertical lines, lines into walls, and polygons into blocks.
You can customize value in the Extrusion value or expression Box. Then Apply extrusion by, choose using it as a value that features are extruded to in, and ok button.
Now view your TIN map look like this;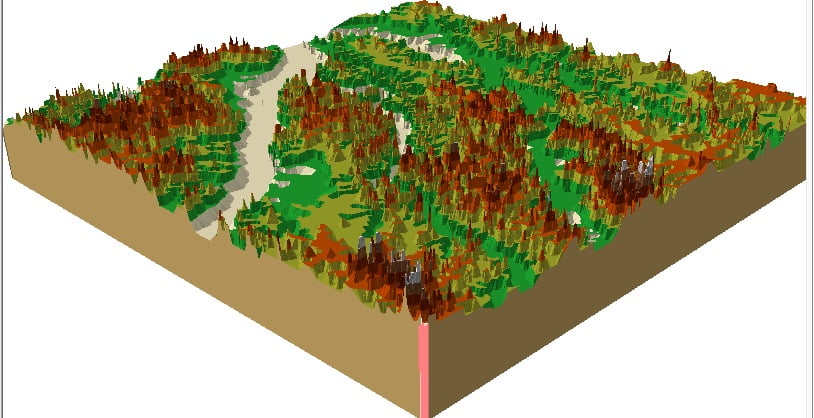 Add Dem Raster map In TOC window.
1. Open Arc Toolbox, Arc toolbox window appears, expand 3D Analyst tools.
Then expend conversion subgroup, expend From Raster, select Raster to TIN, and double click it.
2. Raster to TIN pane is open, select input Raster, then browse output TIN, then Input value(1 -10) and click OK.
3. Now Open it in ArcScene and follow the same process of contour to the TIN.