Google Earth Pros
The world's most detailed Globe, Download Google Earth Pro and enjoy it.
Everything you love about Google Earth, new ways for you to explore, learn and share. Zoom in and see what adventures await you.
Google Earth Pro Download
Google Earth Pro Tutorial
Google Earth Pros on Desktop Import and Export GIS Data, and go back in time with Historical Imagery
Explore worldwide Satellite imagery and 3D Buildings and Terrain Surface.
Zoom to your house or anywhere else, then dive in for a 360° perspective with Street View. Download Google Earth Pro free and Explore Earth, Sky, Mars, and Moon.
You already download and install Google Earth, open it, and Explore now. Scroll to your mouse Zoom in and Zoom out of the Globe and view the beautiful earth surface in 3D.
Find any place or area with Latitude and Longitude and also images.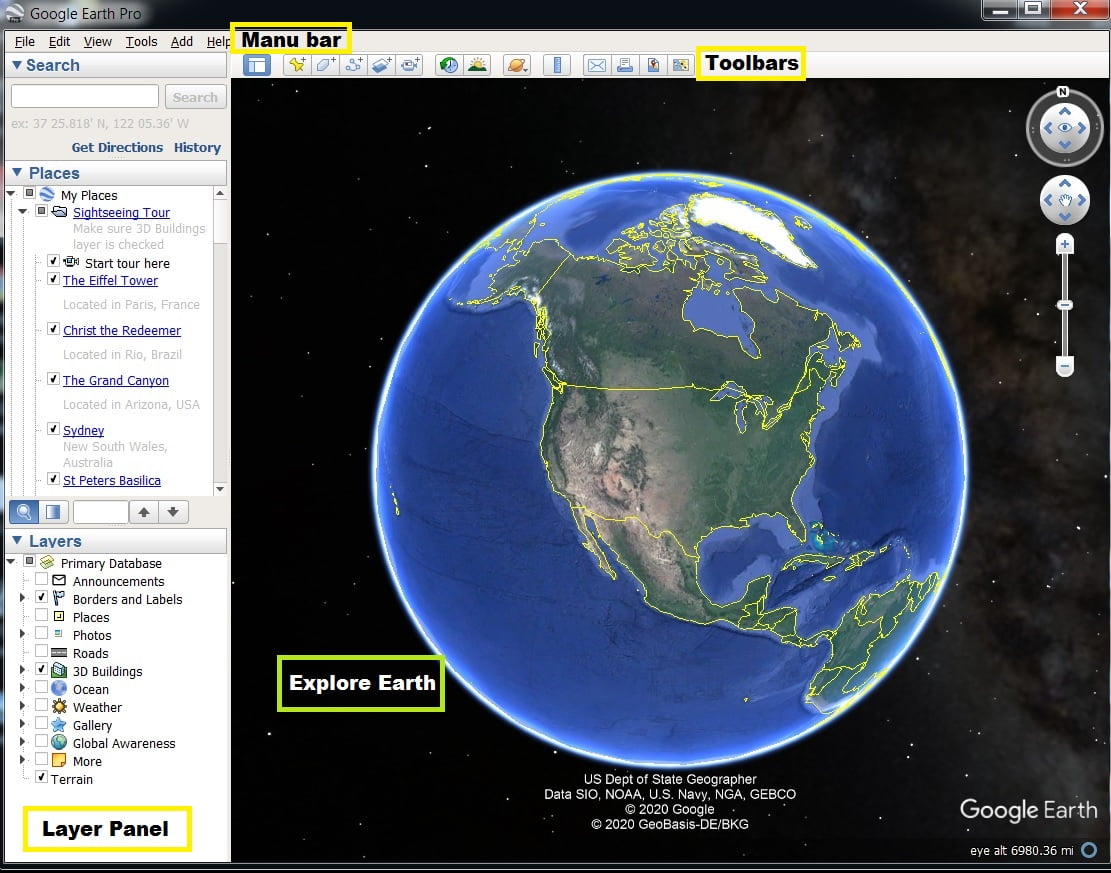 Now you can see Road, Broders, Photos, Terrain, etc options are available, just check on the box into Layer Panel.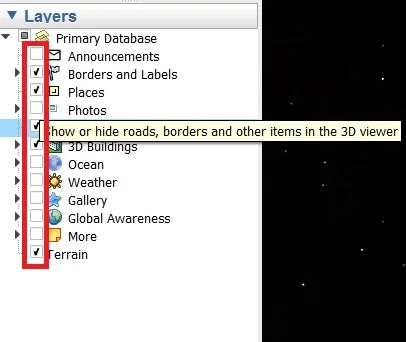 Also, you can't see any particular feature just check off the Box. It is helpful to what you can see or not.
Search Place
Open Google Earth, Search for any place in the Search box, and find your place.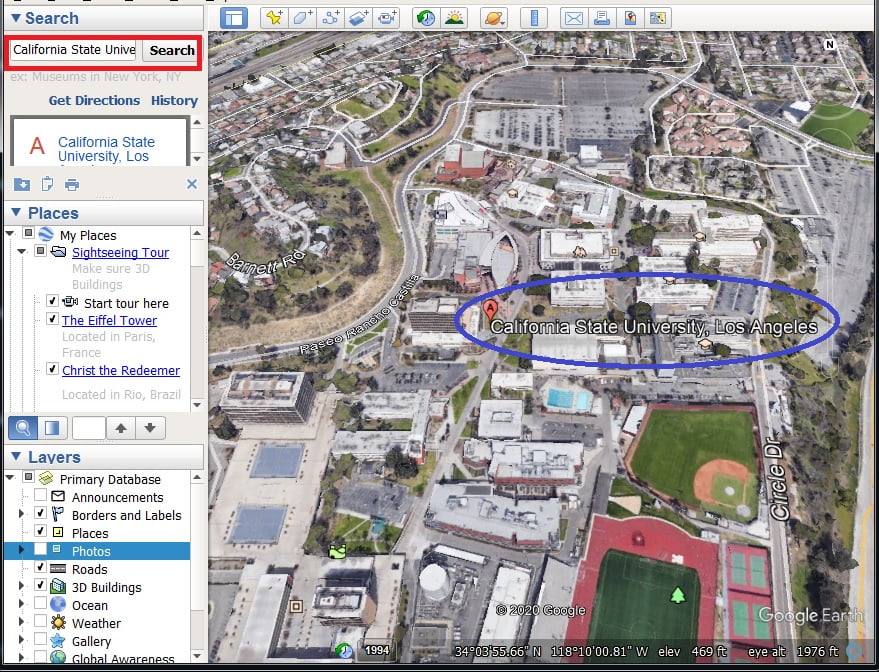 Save image
Save any images in JPEG(.jpg) Format, click Save Image Button > set Resolution. Select high resolution (1080 HD, 4K UHD etc) then select Save Image > choose your Folder > write Name > OK.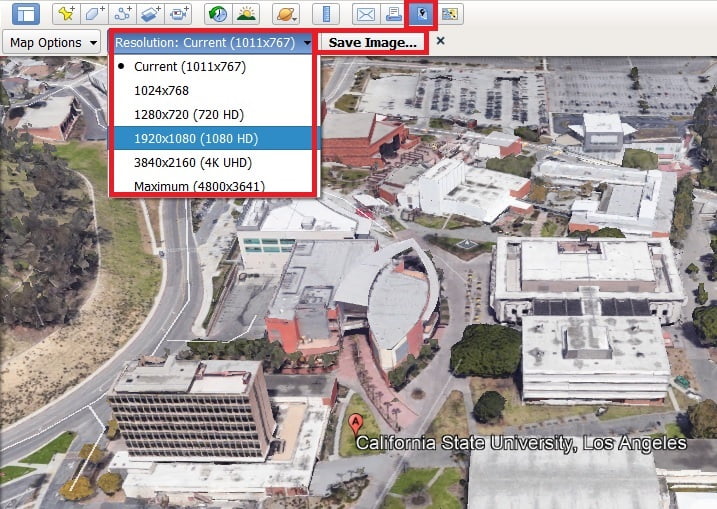 Set Map options > you can set Title, Legend, Scale, Compass(North Line), etc. Also setting styling, 3 option available (i) Full-Color Base Map, (ii) Desaturated Color Base Map, and (iii) Grayscale Base Map.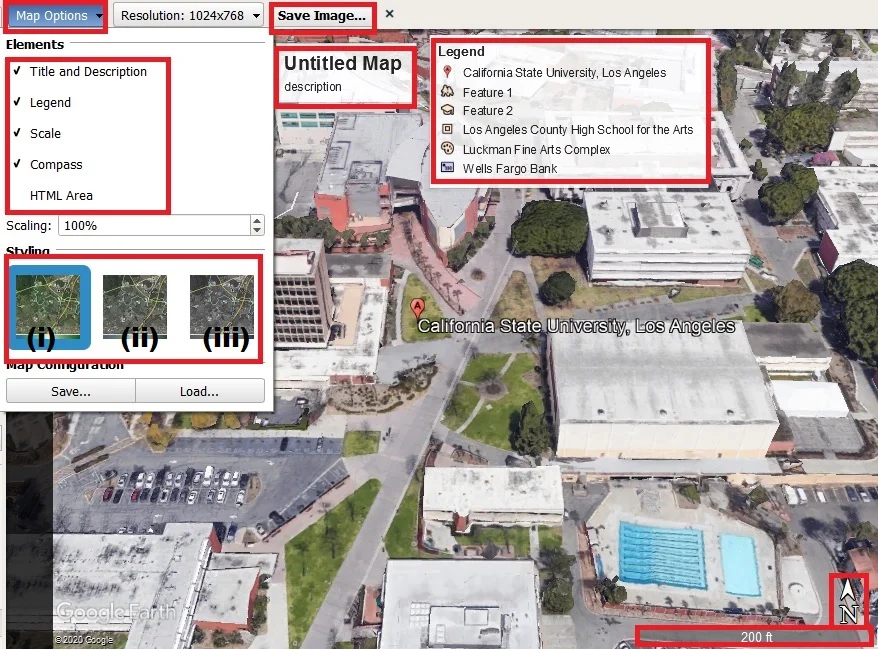 Sunlight Effect Across the Landscape
The sunlight effect on earth's surface, you can view Day, Evening, and also Night-Time. Use the time slider to set the time of day. Click show sunlight and view it.
Historical Imagery
Select show historical imagery button, open slide box > slide left to Right and automatic change year and also day and time. You can save to to different period images (ex. California state university, 1994 and 2020).
Create Polygon(Area), Path(Line), Placemark(Point)
Create Polygon, Path, or Placemark click to Add menu > dropdown, and select your requirement.
You can create Folder, Polygon, Path, Placemark, etc in Google Earth Surface.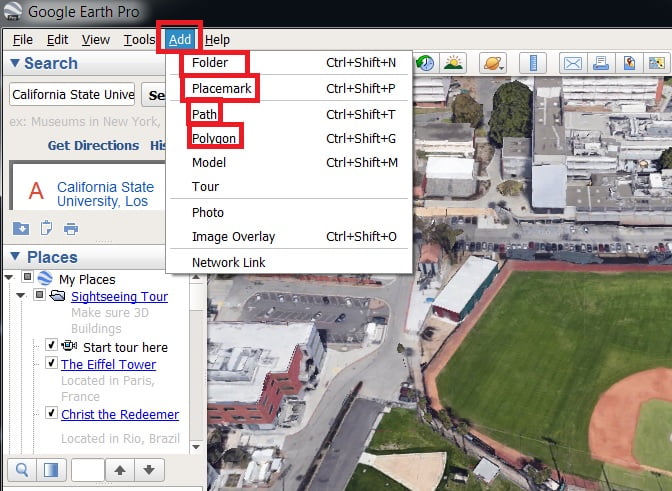 Polygon (Area)
Select polygon and Digitized any area or place. Also change the style, color, and measurement area.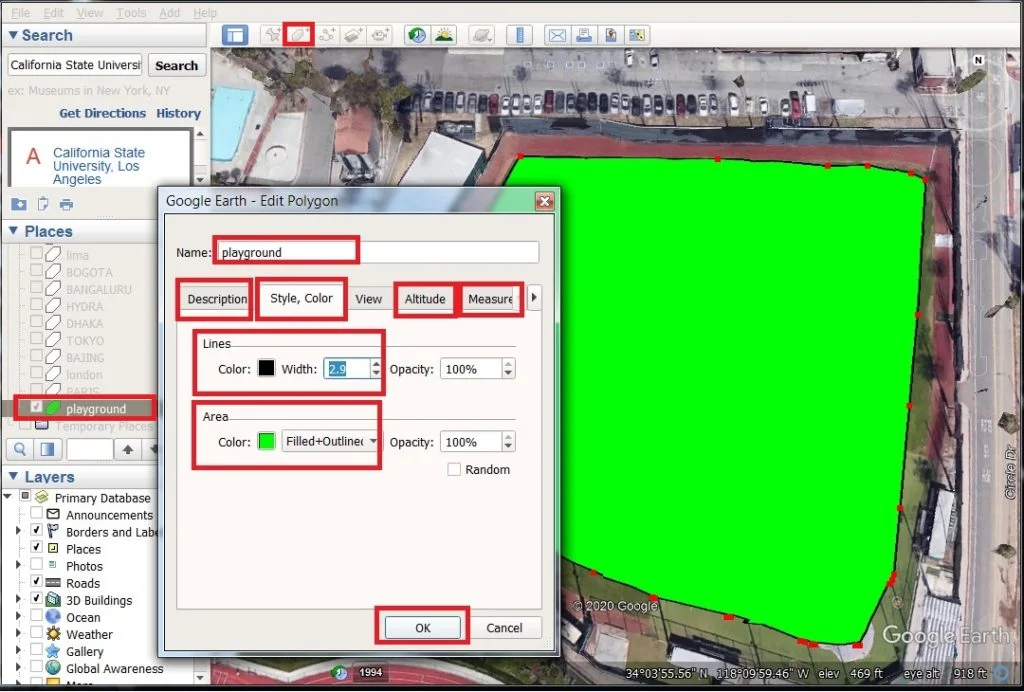 Path (line)
Select Path and Digitized Road, Railway, River, etc. Also change the style, color, and measurement Road length.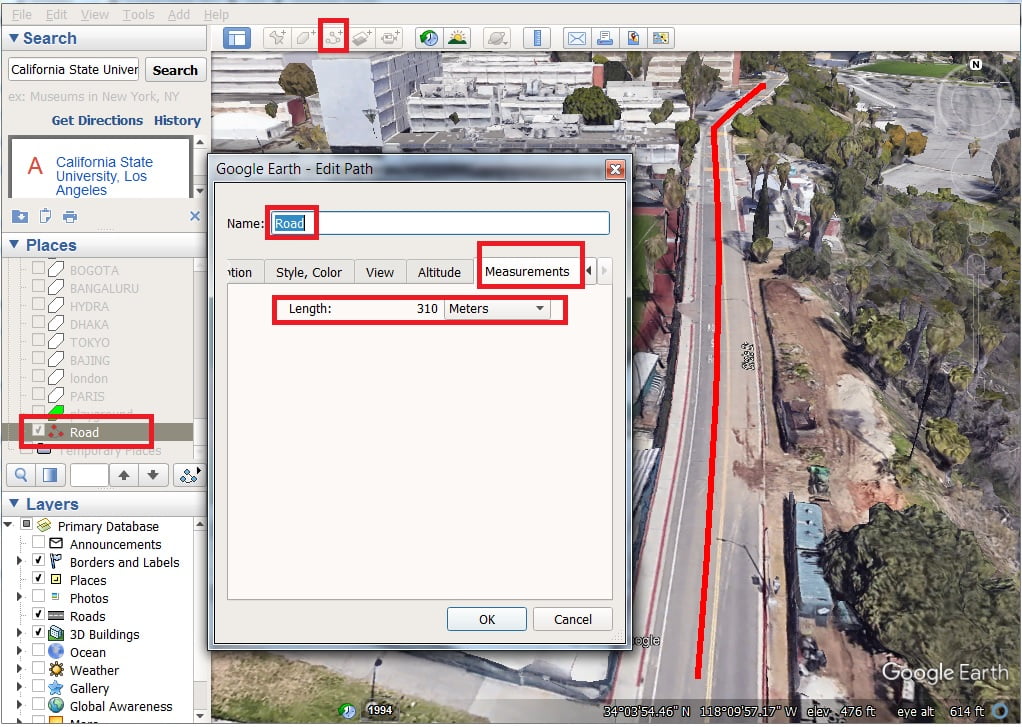 Placemark (point)
Choose placemark and Digitized any particular place, like School, Hospital, etc. Show Latitude and Longitude value.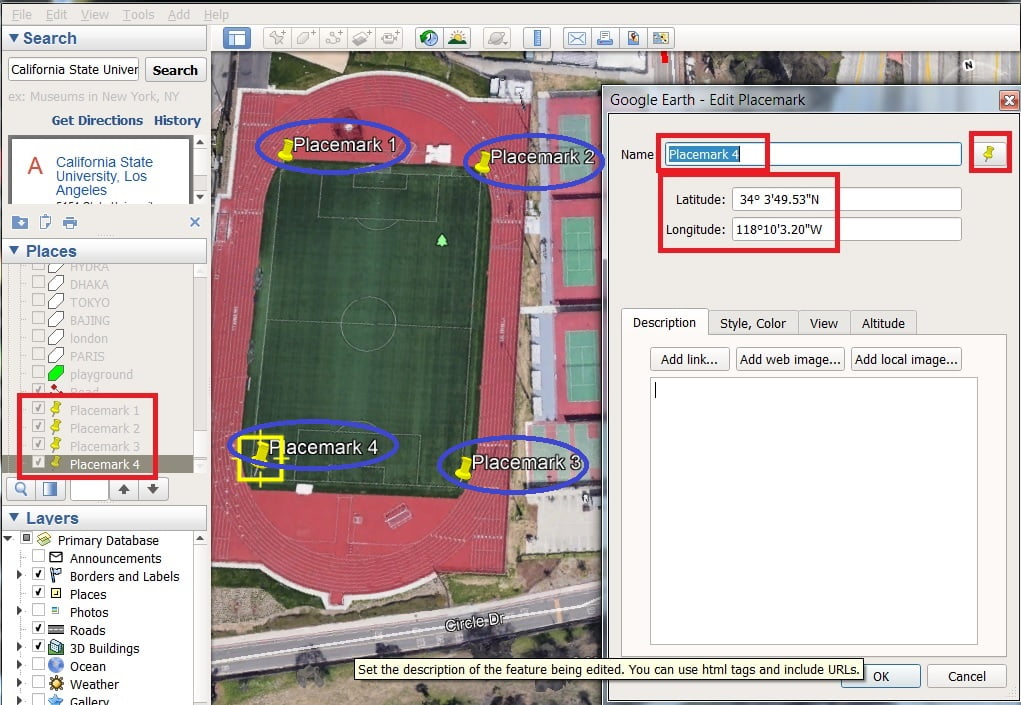 Edit any features (polygon, path, or placemark), select feature into Places Panel > Right Click > Properties. Now edit, change color, symbol, style, etc.
KML & KMZ File
Complete edit, now time to save as or export the data.
Two Format available to save as option (i) KML(Keyhole Markup Language) and (ii) KMZ(Keyhole Markup language Zipped). These two formats use GIS Softwares.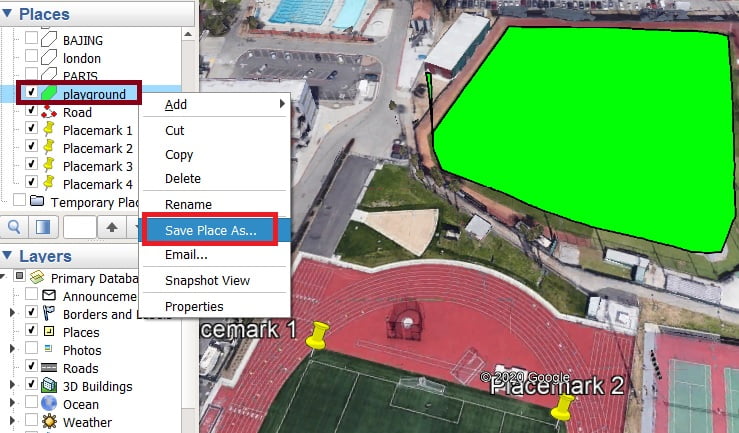 Google Earth explore not only Earth, view to Sky, Mars and Moon.
Learn more Google Earth Pro Tutorials