ArcGIS Desktop vs ArcGIS Pro
ArcGIS Desktop offer for GIS professionals to create, analyze, manage, and share Geographic Information so decision makers can make intelligent, informed decisions. It's allows to create maps, perform Spatial analysis, and manage data.
ArcGIS Pro is a powerful, single desktop GIS Application, and ESRI's Geospatial Cloud. The ArcGIS Pro supports data visualization, advanced analysis and authoritative data maintenance in both 2D and 3D.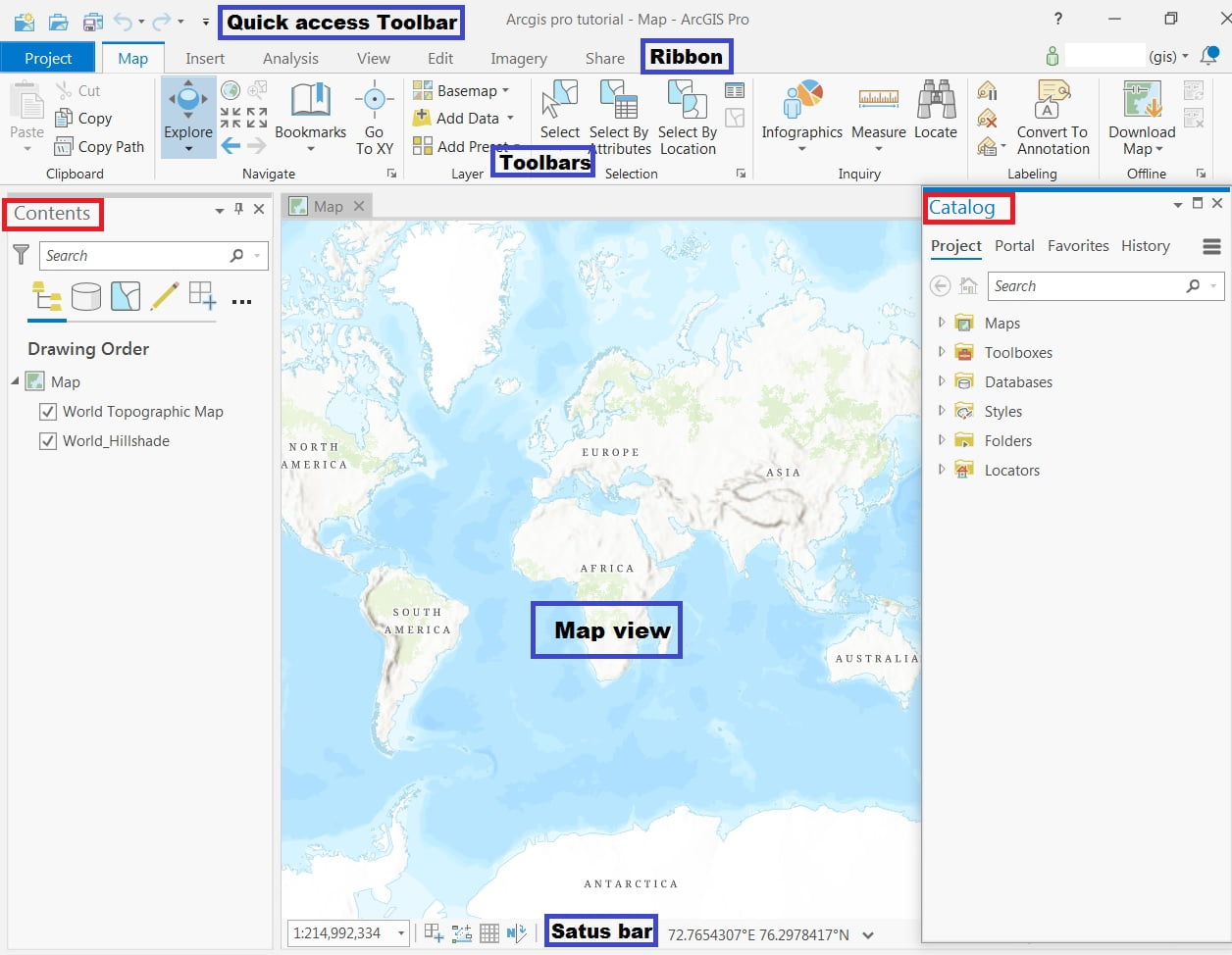 Difference Between ArcGIS Desktop and ArcGIS Pro
General
| ArcGIS Desktop | ArcGIS Pro |
| --- | --- |
| 32-bit | 64-bit |
| Only 2D integration | 2D and 3D integration |
| Not Ribbon based | Ribbon based |
| Only one map, scenes, and layout | Multiple maps, scenes, and layouts |
| Publish content of ArcGIS Server | Publish content of ArcGIS Online portal |
| Access online maps and data less integrated | Access huge online maps and data |
| Theme is fixed, can't be changed | Available Light and Dark theme |
| Uses a .mxd file extension | Uses a .aprx file extension |
Visualize
ArcGIS Pro authoring large web scenes, compare to ArcGIS Desktop.
ArcGIS Pro has the ability to edit feature services on the fly, on theother hand ArcMap allows for services in a read-only format.
Price
See the Price list for ArcGIS Desktop.
See the Price list for ArcGIS Pro.