ArcGIS Online Assistant
What is ArcGIS Assistant?
ArcGIS Assistant is a community-driven app developed by a team from Esri Professional Services. This app streamlines certain administrative tasks for ArcGIS power users who have an advanced understanding of the ArcGIS geoinformation model, and want to perform advanced tasks outside the scope of existing ArcGIS apps.
The new ArcGIS Assistant hopes to build upon the legacy of AGO-Assistant (ArcGIS Online Assistant). While the new app is a complete rebuild, we have taken care to understand what made AGO-Assistant so great.
Assistant Supported Apps
Assistant will never be designed or intended to supersede any supported workflows in ArcGIS. If you are developing a new workflow that includes viewing or modifying content in ArcGIS always try to achieve your workflow using supported apps first.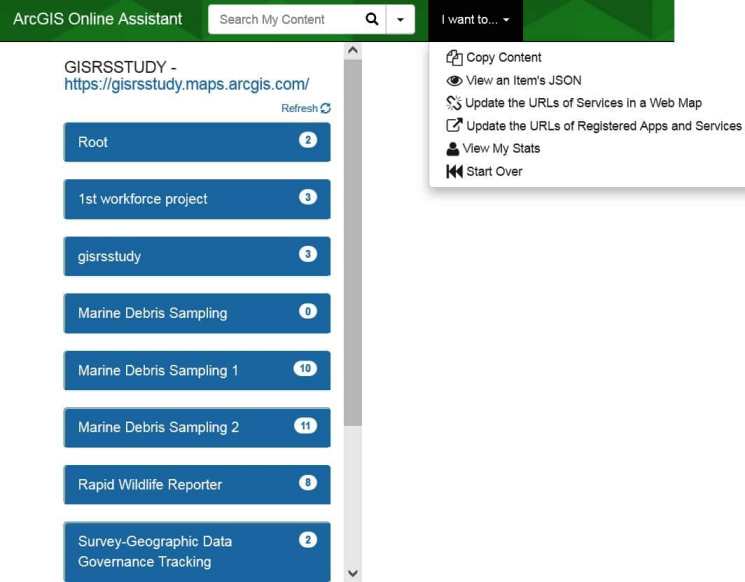 Rule of Assistant
Always test new workflows on throwaway items, and be prepared in case you do break something important.
Test your changes on a throwaway item and understand the effects before trying it on an important item.