ArcGIS IPS (Indoor Positioning System)
What is ArcGIS IPS?
ArcGIS IPS stand for Indoor Positioning System, that allows you to locate yourself and others inside a building in real time, similar to GPS system.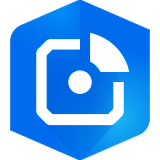 Uses
Boost indoor location awareness: Use IPS to allow employees, contractors, and visitors to better orient themselves inside their facilities and navigate to people, assets, and places in real time.
Streamline indoor operations: Enable indoor location sharing and tracking for your employees and mobile workers to facilitate collaboration and monitor operations with complete transparency and visibility.
Get actionable insights: Get insights into activities inside your organization's facility by analyzing dwell times, foot traffic patterns, and frequencies and visualizing them on a dashboard.
How it's works
Enable Arc-GIS IPS in your Esri-powered app
Unlock the full value of your indoor GIS
Empower building occupants and visitors
Create sustainable workflows
IPS Integrators
Arc GIS IPS is available for users of ArcGIS Indoors, ArcGIS Field Maps, and ArcGIS Runtime SDKs, which enable the indoor positioning capability in custom-built apps. IPS comes with the mobile ArcGIS IPS Setup app and ArcGIS Geoprocessing tools for ArcGIS Pro.
ArcGIS IPS Tutorial
Required software
ArcGIS Enterprise 10.9.1 or later
ArcGIS Online account
Set up IPS
IPS license provided to ArcGIS organization on Enterprise or ArcGIS Online.
Steps :
1. License Arc-GIS IPS in Enterprise or Arc GIS Online.
2. Assign the IPS user type extension to members of your Arc GIS organization that need to run Indoor Positioning geoprocessing tools.
3. Connect to your ArcGIS organization in ArcGIS Pro.
Components of IPS Setup
IPS Setup App
The IPS Setup app allows you to plan and perform IPS surveys to collect the environmental data required to enable indoor positioning.
IPS survey data can then be processed into and converted to an indoor positioning file using the Generate Indoor Positioning File tool in Arc-GIS Pro.
Download and Install the ArcGIS IPS Setup App.