Raster Calculator ArcGIS
The Raster Calculator executes a single Map Algebra expression, using Python syntax in a calculator-like interface.
Raster Calculator Tool
The Raster Calculator tool allows you to create and execute a Map Algebra expression that will output a raster. It can be used in ModelBuilder.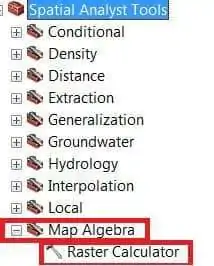 How to use Raster Calculator in ArcGIS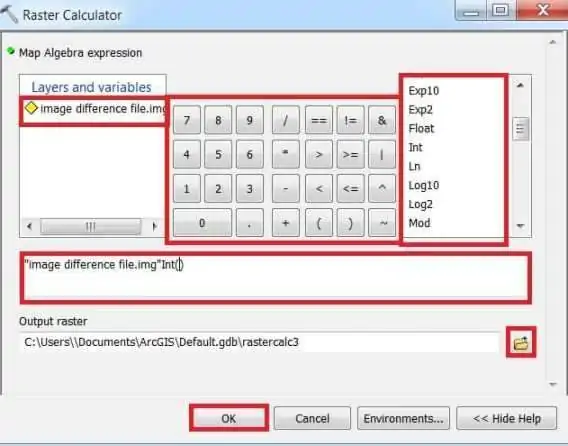 The available rasters will be displayed in the Layers list.
If you have entered a function name, you can right-click it and select the Usage option to see the command usage.
Use the context help button for more information on each of the elements of the Raster Calculator interface.
For more information on Map Algebra expressions, click the About Building Expressions button.
Values and certain functions can be entered by their respective buttons. Additional functions like; Arithmetic, Trigonometric, Logarithmic, and Power are revealed by clicking the expand button .
The operators in the Raster Calculator tool