Supervised Classification in Erdas Imagine
Supervised classification uses image pixels representing regions of known, homogenous surface composition 'training areas' to classify unknown pixels.
A Supervised Classification describes information about the data of land use as well as land cover for any region. Soil type, Vegetation, Water bodies, Cultivation, etc.
Supervised Training
Supervised training is closely controlled by the analyst. In this process, you select pixels that represent patterns or land cover features that you recognize, or that you can identify with help from other sources, such as aerial photos, ground truth data, or maps. Knowledge of the data, and of the classes desired, is required before classification.
By identifying patterns, you can instruct the computer system to identify pixels with similar characteristics. If the classification is accurate, the resulting classes represent the categories within the data that you originally identified.
Supervised Classification Tutorial
In this Tutorial, perform Supervised Classification using Erdas Imagine software.
First, set Preferences to find out Input and Output Directory.
Launch Erdas Imagine software, Click File button > Preferences. Preferences pane appears, expend IMAGINE Preferences, then expand User Interface, and select User Interface & Session.
Now Reset Data Directory and Output Directory, click Save and close.
Add Layer or Data to perform Supervised Classification.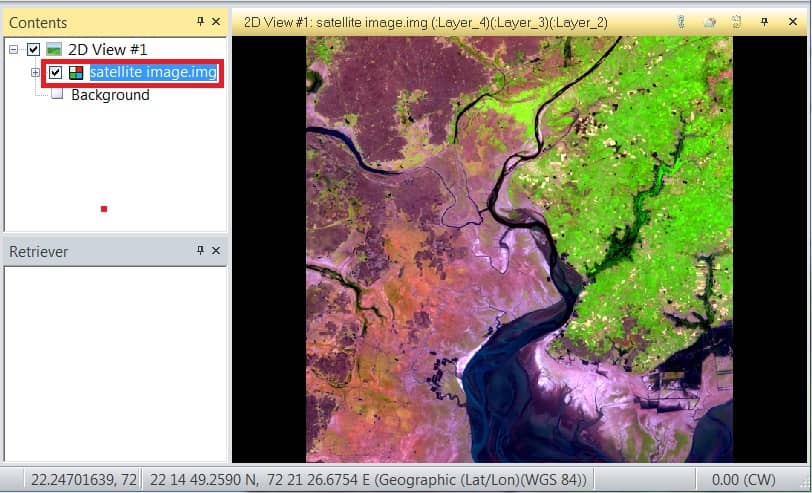 Follow the next step, select Drawing Tab > Insert Geometry group > select Grow, and also select Lock.

Now Identify any particular Land Feature for your Eye Estimation. Just click it and show the result.
The most important thing, open Growing Properties and select an area to cover up Feature Pixels' value. You can also manually change this to better pixels Accuracy.
Expand Grow, and open Grow Properties.
Complete needed all the pixels to value. In the Drawing Tab, expand Select, and choose Select by Box.
Just Drag it full of the Satellite image, and you can see all the pixels' value selected.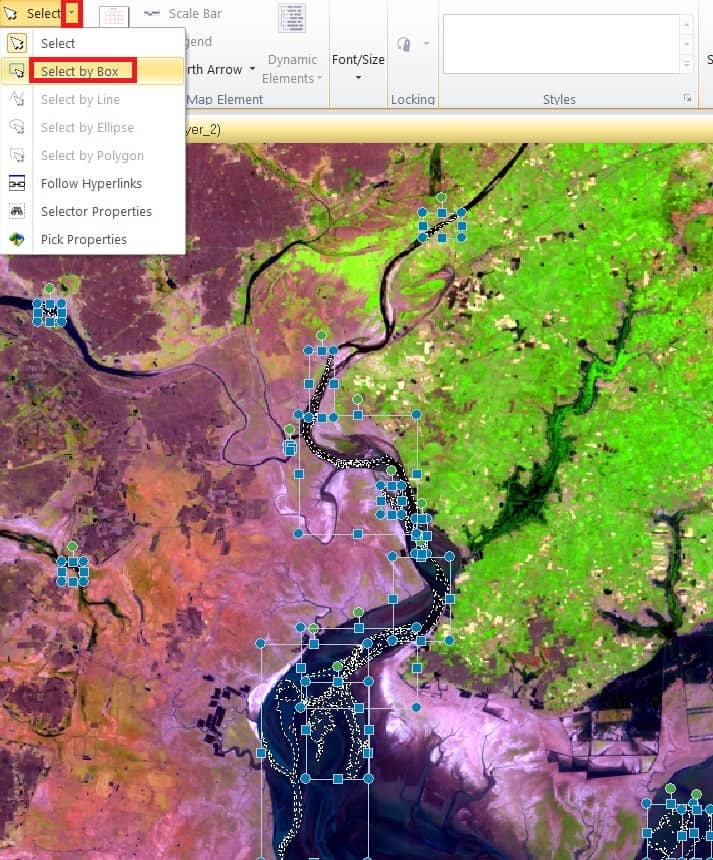 Signature Editor
The next step is to open the Signature Editor.
Select Raster menu, expand Supervised, and choose Signature Editor.

Signature Editor window appears, click Create New Signature.
Now you can see all the selected Pixels' value listed on the Signature Editor.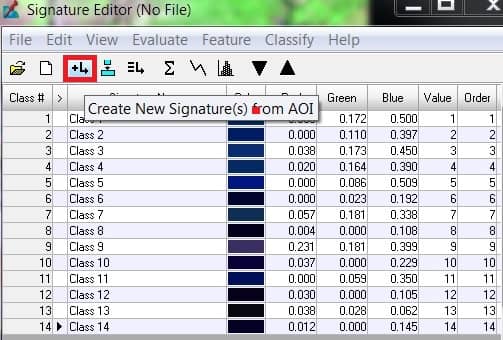 All of the Signatures are listed, marge all the pixels or signatures.
Select all Signatures or class and click Marge Selected Signatures. Follow the signatures list Table, New Class (class 15) is created.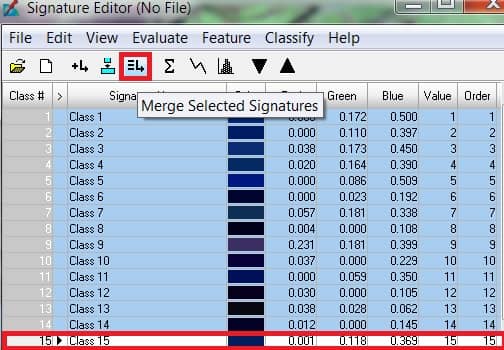 Delete all selected Signatures or class(class 1—class 14), except the Marge Class (class 15).
Right-click all the selected class and click Delete Selection.
Now change the class Name and also Color.

Follow the same process for other Land use features class.
This Satellite image finds out 5 features- (i) Water bodies (ii) Agricultural land (iii) Vegetation (iv) Build up and (v) Marshy land
Change the Value and Order column serial wise.
Now Finally perform Supervised Classification. Expend Classify in the Signature Editor and select Supervised.

Supervised Classification window appears, select Output Destination and Name.
Also, you can check it in the Output Distance file checkbox to create error data. This error data helps us with the accuracy level of the supervised image.
Select Decision Rules one by one. (i) Non-parametric Rule – Parallelepiped (ii) Overlap Rule – Parametric Rule (iii) Unclassified Rule – Parametric Rule (iv) Parametric Rule – Maximum Likelihood.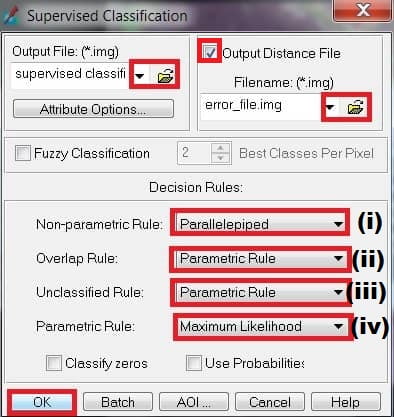 Complete all the step click OK button.
In Erdas Imagine open 2 window viewer (i) Raster Image (satellite image) (ii) Supervised Classification Image