Link GIS Map Viewer Tutorial
What is Link GIS?
Link-GIS is an Northern Kentucky Geographic Information System. It is one of the nation's pioneering GIS systems.
In 1985 as a tool for one governmental agency to use in an environmental clean-up has become a wide-ranging service for a variety of public and private uses.
How Does Link-GIS Work?
Link-GIS is an internet-based tool, used for analyzing data and information about the area. By allowing you to view the data in the form of a map or chart, then it is gives you the ability to overlay different information to see how it all interacts.
This helps make the easier to understand data and easier to use for a wide variety of people and purposes.
Who Uses Link-GIS?
For the last twenty years, Link-GIS has been a valuable planning tool and resource for local governments.
In recent years, it has been made available to businesses and citizens who have found many ways to put it to good use.
How is Link-GIS used?
Fire departments use to find the fastest route to your neighborhood.
Police departments use to assist in fighting crime.
School districts use to create the best bus routes based on where students live.
Traffic engineers use to more easily identify growth patterns in your community.
Businesses use to plan developments and obtain real estate information.
Residents use to help plan projects on their property and learn more about their community.
Link GIS Map Viewer Tutorial
Open Link GIS Map Viewer, then use toolbars to create map or chart.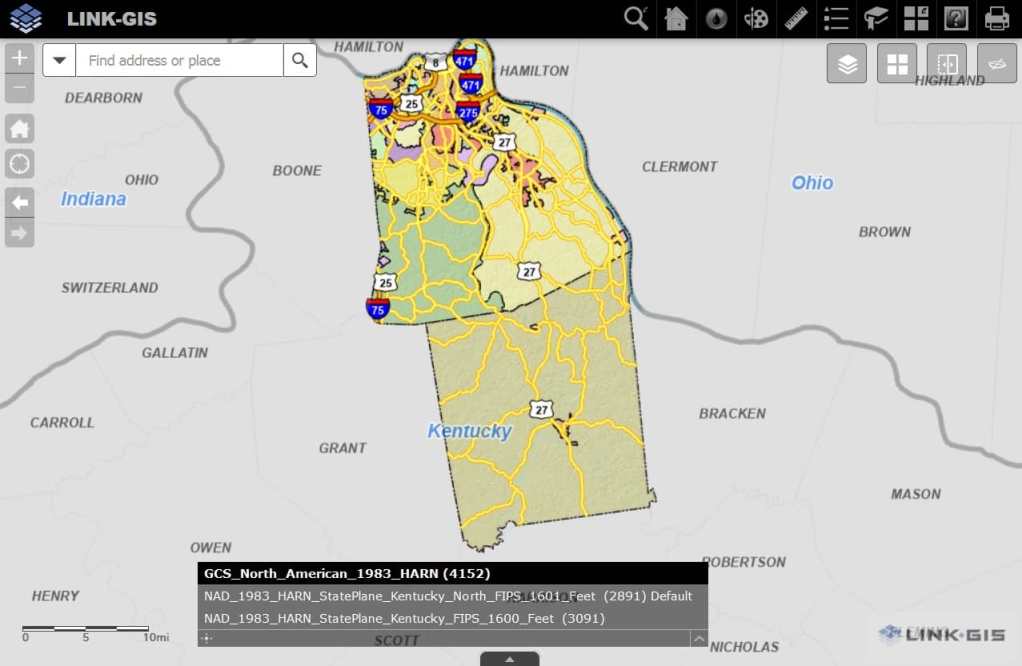 Link-GIS Toolbars
Three different groups or toolbar available in Map Viewer:
Quick Toolbar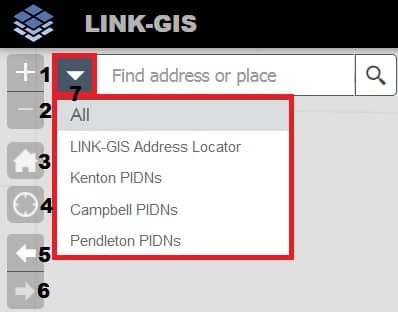 Zoom in
Zoom out
Default extent
My Location
Previous extent
Next extent
Search extent
Basic Toolbar
Enhanced search
My property
Flood
Draw
Measurements
Legend
Bookmark
Basemaps
About
Print
Advance Toolbar
More Layers
Basemap gallery
Swipe
Pictometry