Remotely Sensed Data
In the earth surface without touch collect data through satellites or aircraft, that's call Remote Sensing Data.
Remotely sensed data are the main data source used for land use mapping. This data are frequently used to identify specific plant species or vegetation types indicative of wetlands. The most well-known and commonly used index to detect green vegetation from multispectral remote sensing data is the normalized difference vegetation index (NDVI).
Remote Sensed Data acquired from satellites require processing before the data are usable by most researchers and applied science users. Most raw NASA Earth observation satellite data are processed at NASA's Science Investigator-led Processing Systems (SIPS) facilities.
Once data are processed, they can be used in a variety of applications, from agriculture to water resources to health and air quality.
How to Download Remote Sensing Data?
Many sources are available to download Remotely Sensed Data.
List of Top 5 free Sources to download Remote Sensing Data:
USGS Earth Explorer
GloVis
NASA Earth Observation (NEO)
ESA's Sentinel data
NASA Earth Data
USGS Earth Explorer
USGS Earth Explorer will stay the best portal for download Remote sensing data. Specially, a wide array of satellite and aerial images. USGS grants you full access to NASA's Land Data Products and Services such hyperspectral data, disperse Radar data and MODIS & AVHRR land surface reflectance.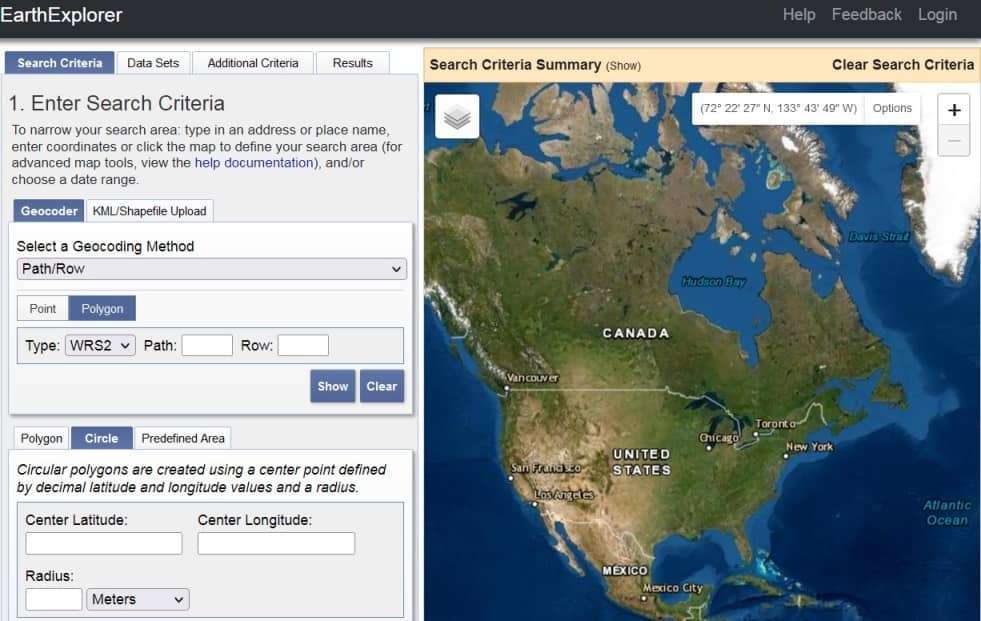 GloVis
The USGS Global Visualization Viewer (GloVis) is one of the quick and easy-to- use navigation tools, users can instantly view and download scenes.
NASA Earth Observation (NEO)
NASA Earth Observation has more than 50 datasets on atmosphere, land, Ocean, energy, environment and much more on a daily, weekly and monthly frequency. The datasets are available in the form of JPEG, PNG, Google Earth and GeoTIFF.
ESA's Sentinel data
Sentinels Scientific Data Hub provides complete, free and open access to Sentinel-1, Sentinel-2 and Sentinel-3 user products.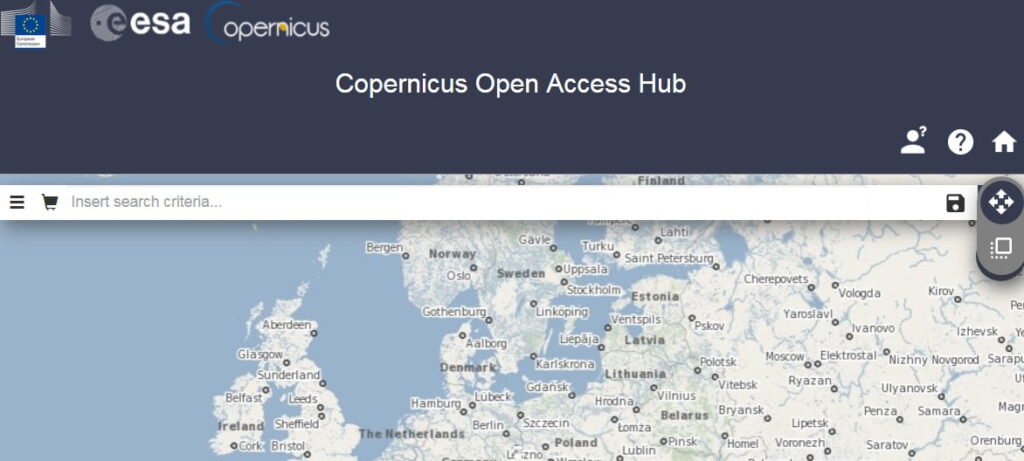 NASA Earth Data
The Earth Science Data Systems (ESDS) Program provides full and open access to NASA's collection of Earth science data for understanding and protecting our home planet. NASA's Earthdata website is your gateway to one of the planet's largest repositories of Earth observation data.