Land Viewer App
Introduction
Land Viewer is a satellite observation imagery tool that allows for on-the-fly searching, processing and getting valuable insights from satellite data to tackle real business issues
Land Viewer Features
Get high-resolution images for analytics
Time-saver for satellite imagery search
Review them to find the solution for your needs
Share your imagery around the globe
Land Viewer Benefits
Compiled a large catalog of satellite imagery derived from a significant amount of sensors for areas of interest all around the globe.
Here you can search, process, and share images all in one place.
It is a set of powerful technologies to process on-the-fly and visualize the results of the primary analysis on the screen.
The tool has an intuitive interface which makes it super easy to select the date, location and sensor type.
Find potential customers and increase your revenue with remote sensing data insights.
Store up to 256 GB of data safely in your personal cloud on EOS Storage.
Exchange, deliver, and share imagery among users both inside and outside the platform.
Land Viewer App Tutorial
1. Open Land Viewer App web portal.
2. Click START NOW button. You can also Request a Demo, to fill all the require information.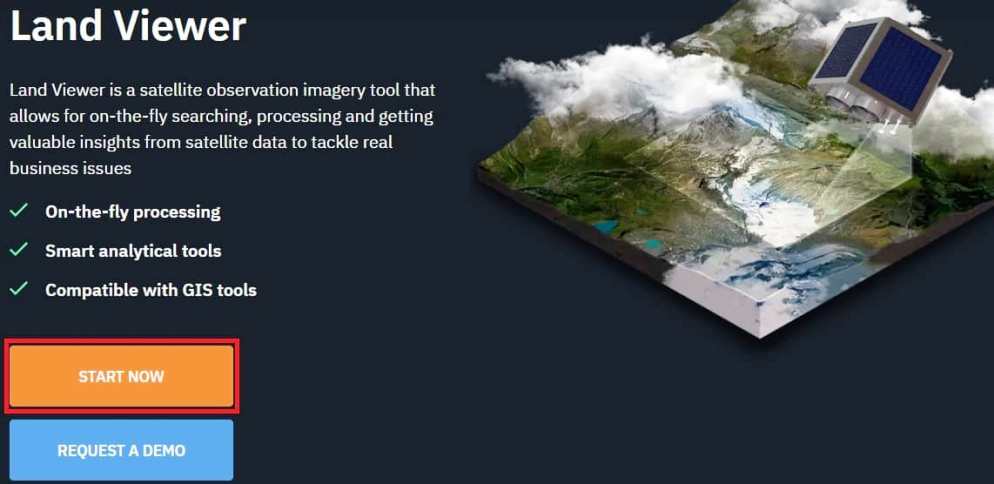 3. Now open Land Viewer map.
4. Before you can access this, make sure you are Sign up/Sign in.
5. Once you have completed the sign in process, move or zoom in/out map to progress your map or data.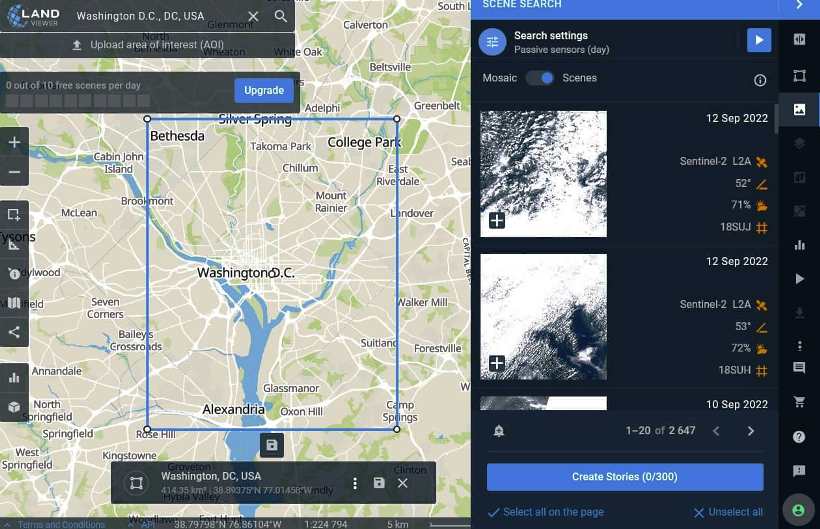 6. Also you can search a perticular location in the location field.
7. On the map right side, show the scene data. Select the data, and you can also download the data.
8. Click scene downloading option on map's right side corner, choose Resolution and Data Format, and finally click Download button.
9. Click the three dot for view Manu bar, to perform all the task. You can also click the save button, to save AOI.

10. On the manu hover Analytics, show the 3D visualization, and perform Time series analysis.
11. On the manu hover Download, three types of data download option are available;